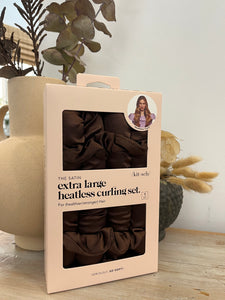 Satin pillow rollers XL
Creates heatless curls or waves for the perfect classic look.
Luxurious satin prevents breakage & glides through your hair without tugging.
Avoid heat damage with this perfect alternative to traditional hot tools.
Easy to use snaps secure rollers in place, eliminating the need for pins or clips.
Comfortable to sleep in & can be worn all day or night while air drying hair.
for all hair types and textures.